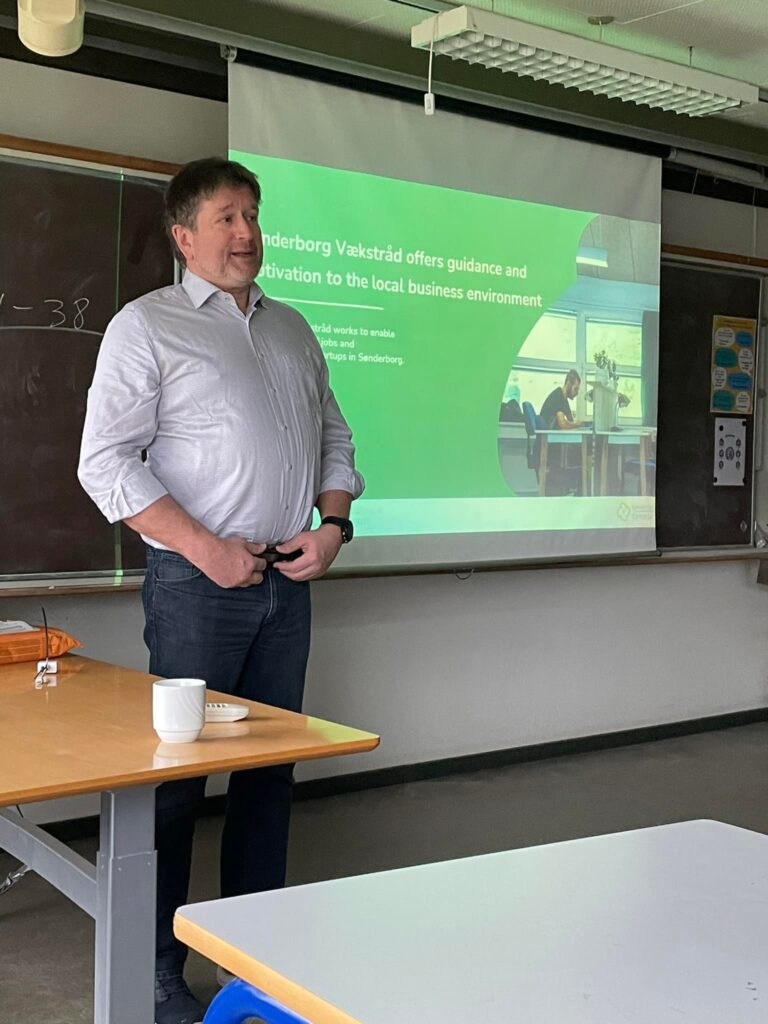 Today we had a visit from a project consultant of Værkstråd. Mr. Henrik Kock Clausen has given a presentation on how to set up a business in Sonderborg Municipal.
The session was so informative and our Year9 & Year 10 students could relate to the knowledge they have learned in their lessons.
Students were very motivated and asked very relevant questions.
We look forward to working with these arrangements for our business studies lessons.