Whether you are a student, a parent or a member of the staff at SIS, everyone is a part of our close-knit SIS community. It is important to all of us that everyone shares a feeling of belonging and working together in close partnership.
We aim to engage all our families in meaningful and culturally appropriate ways alongside celebrating and valuing diversity. Our community is also committed to supporting the students social and emotional development as well as their academic learning through development and nurturing of a range of partnerships.
At SIS we support and promote interaction and involvement from parents and teachers throughout the course of our students journey with us.
 –  Our board consists of elected parents who invest some of their time for the benefit of the school,
 –  Our PTC (Parents Teachers council) plays a key role in the life of our school, organizing throughout the year social events and more,
 – Each class elects parents representatives each year to facilitate parents interactions, including outside school events.
With more than 30 nationalities, we take all possible opportunities to benefit from this asset, promoting socialization and sharing.
Parents Teacher Co-operation
At SIS, we believe that school alone cannot address all of a child's development needs. The meaningful involvement of parents and support from the community is essential. Therefore, the need for a strong partnership between schools and families to educate children is the key value we have.
The school works very closely with the parents where parents are involved in their education. Besides participating in the school board, parents are involved in the school in many roles. There are traditional ways, attending parent-teacher conferences, and being active members of their classes, helping in the PTC events, etc. Working together as full partners, parents, teachers, administrators, and other community members are creating an educational program that meets unique local needs and reflects the diversity within SIS without compromising high-performance expectations and standards. The parents and students have fostered a caring and sensitive school climate that respects and responds to students' differences as well as their similarities, which helped a lot to SIS where we have nearly 30 nationalities.
This level of parent involvement in SIS allows parent and staff to work together in respectful and mutually supportive ways, creating an environment in which understanding, trust, and respect that flourish. At the same time, our students get consistent messages from the important adults in their lives.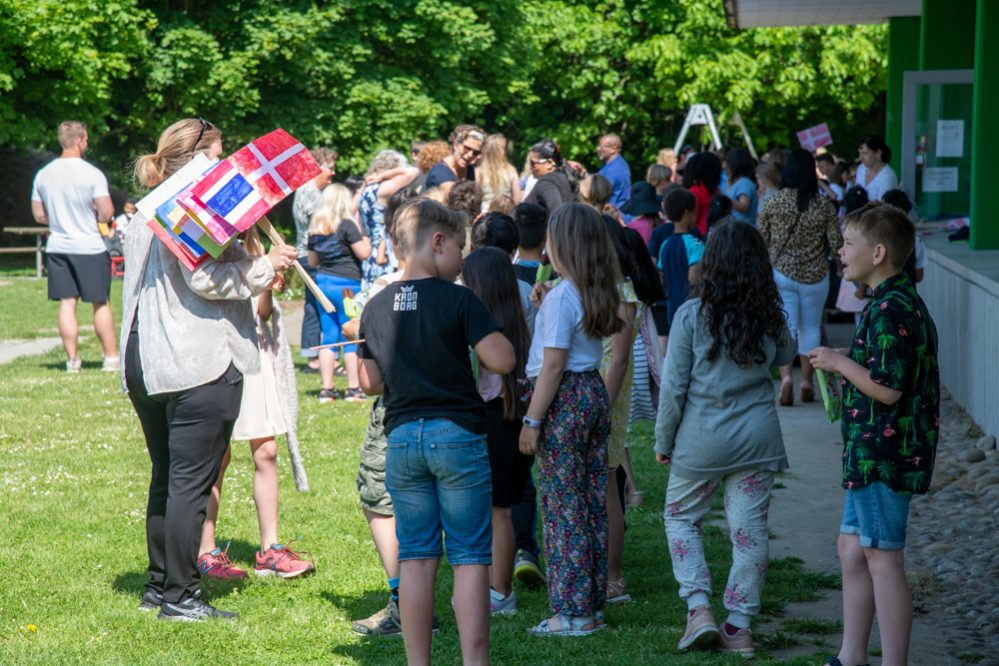 Here is an overview of our parent's interviews conducted by our Year9 students in their Business Studies class.
Why did you choose SIS for your child?
'I chose this school for my child because I got many recommendations for this school. I also chose this school because of the high levels in mathematics and the sciences. I like the school environment here.'
'My child deserves the best school.' 
'We are foreigners and feel that our children should receive an international education.' 
'We want our child to attend a smaller school so that the teacher has time for every student.'
'We like this school because it is international, and we are foreigners. We did not have a good experience with the Danish school system, so we came here instead'.  
'Because I am not Danish, and I don´t want to leave Denmark. Therefore, this school felt like the ideal solution for my child'. 
The Parent Teacher Committee (PTC) is made up of dedicated parents, teachers and administrators who work together to support our School. They play a vital role in enhancing the educational experiences of our children and creating opportunities for parents, teachers and students to meet at regular intervals.
The PTCs role includes organising PTC Events, for example:
Welcome Back Breakfast
Meet & Greet for new Families
Summer BBQ
Winter Ball
Lighting of the Christmas Tree
Easter Egg Hunt